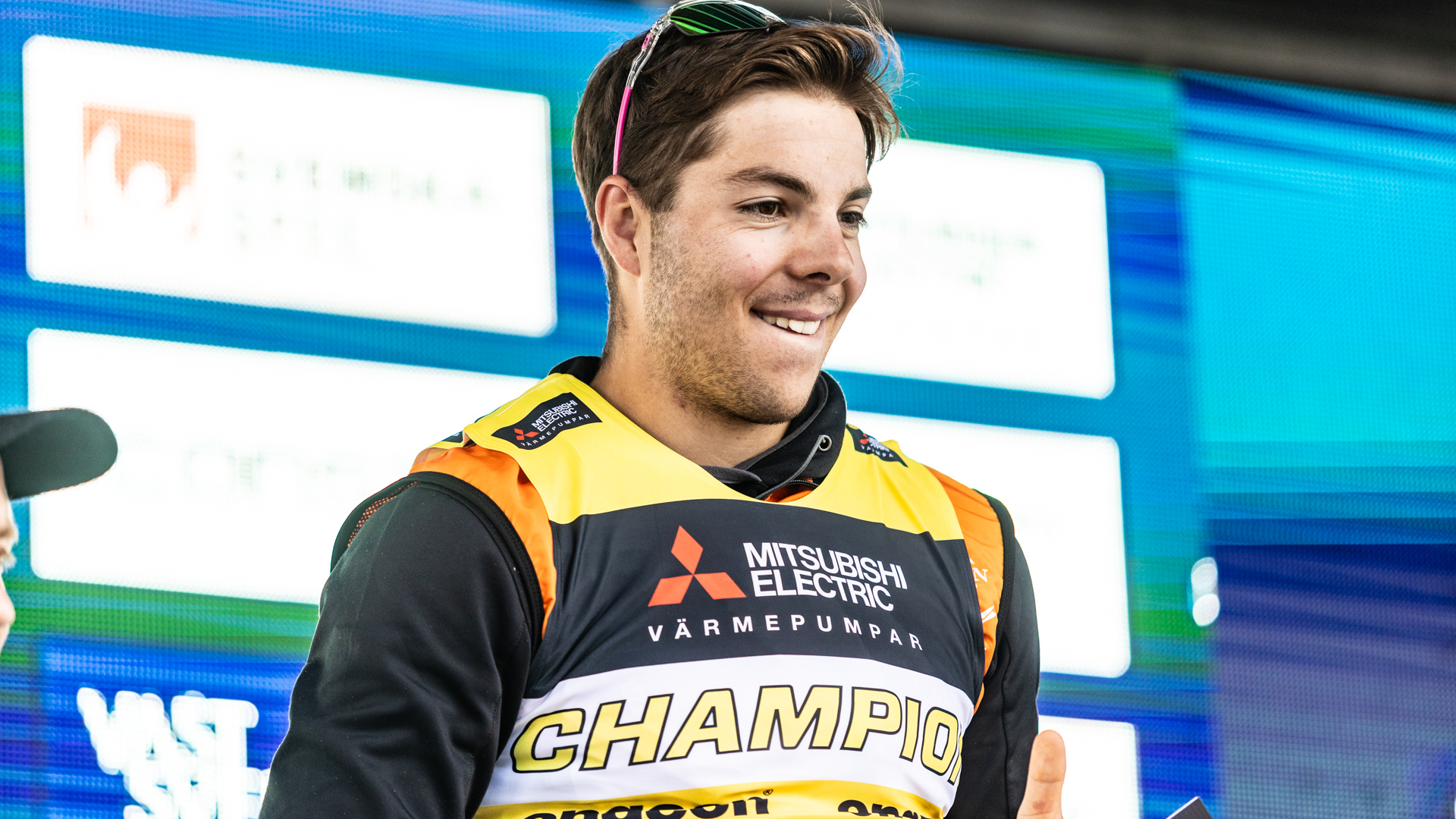 Trollhättan Action Week was hosting the final stage of Mitsubishi Electric World Classic Tour with 15 km Individual Start. The competition was highly competitive, with the world's best athletes taking part in sunny conditions. The public were also on hand to applaud the riders on this very demanding track.
Rosie Brennan in the women's race
The American from Team Robinson Trentino won by 15 seconds ahead of Germany's Katharina Hennig and Sweden's Johanna Hagstöm, who was 30 seconds behind the day's winner.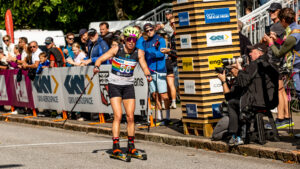 Rosie Brennan – Team Robinson Trentino at the finish
The Myhlback phenomenon
The 17-year-old Swedish prodigy, member of the Lager 157 Ski Team, won by some 15 seconds over Håvard Solås Taugbøl (Norway) and Andrew Musgrave of Team Aker Dæhlie.

Alvar Myhlback – Lager 157 Ski Team at the finish
This final stage of the season also definitively seals the overall rankings, and it's time to find out who, after 5 competitions, is going home with the distinctive bibs!
CHAMPION
Astrid Øyre Slind – Team Aker Dæhlie didn't take her yellow jersey off all season and with a historic run of 4 wins, she is the overall champion of season VII. She is followed by Anikken Gjerde Alnaes (Team Ragde Charge) and Rosie Brennan (Team Robinson Trentino), both of whom have been very consistent throughout the season.
In the men's race, the competition was turned on its head at Allianloppet and it's Thomas Joly – Team Næringsbaken Stora Enso who came out on top. He goes down in history as the first Frenchman to win the overall classification of the Mitsubishi Electric World Classic Tour! Adrew Musgrave (Team Aker Dæhlie) and Petter Stakston complete the podium.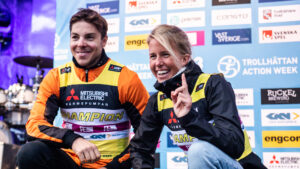 SPRINT
Thanks to a number of solo breakaways, Astrid Øyre Slind also won the green bib for best sprinter.
Stian Hoelgaard – Team Aker Dæhlie, offensive in every race, finally won the Sprint classification.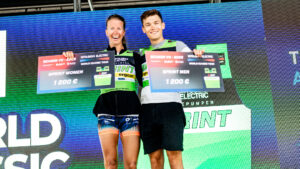 YOUTH
By winning the overall classification, Thomas Joly naturally takes over the Youth classification.
At the end of this final race, Johanna Hagström took the pink jersey.
TEAM
In the team competition, the numerous victories by Slind and Musgrave, as well as the group performance, gave Team Aker Dæhlie the title of best team. The podium was completed by Team Eksjöhus and Team Ragde Charge!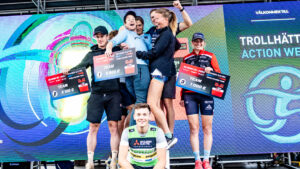 Find all the standings of Mitsubishi Electric World Classic Tour Season VII HERE.
Pictures: Trollhattan Action Week