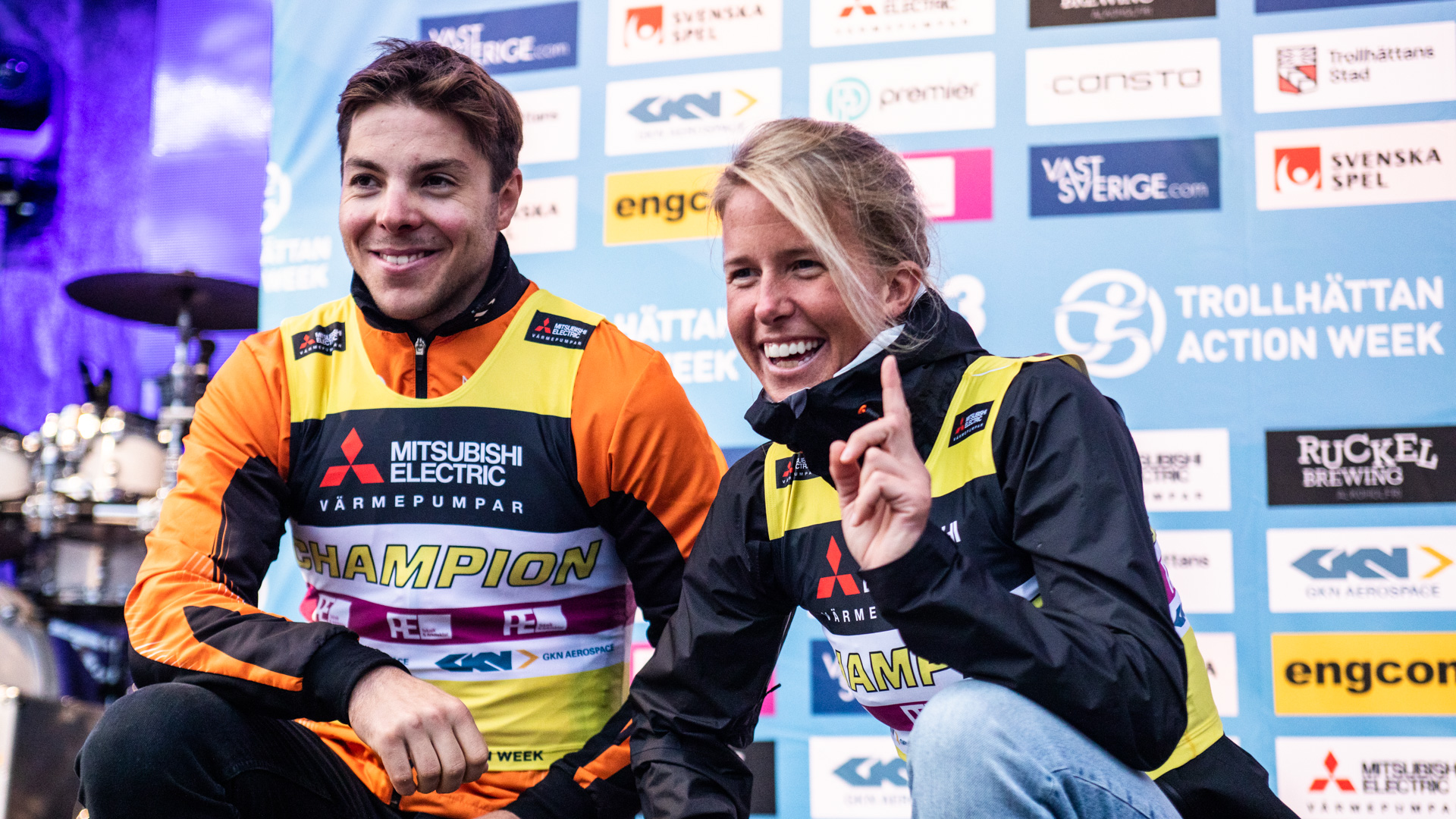 Alliansloppet lived up to all its promises, and the rain didn't stop the athletes from putting on an incredible show today!
Clear victory for Astrid Øyre Slind
The Slind storm hit again on this 4th stage of the Mitsubishi Electric World Classic Tour, and it was in the most beautiful way that the skier from Team Aker daehlie won after a solo run of around thirty kilometres.
Anikken Gjerde Alnaes from Team Ragde Charge snatched second place after getting rid of Rosie Brennan (Team Robinson Trentino) in the final straight.
Astrid Oyre Slind took advantage of this new victory to consolidate her yellow jersey, as well as her green jersey! After such a ride, she has been named Athlete of the Day.
Hanna Lodin from Tean Engcon retains her pink jersey as best Youth rider.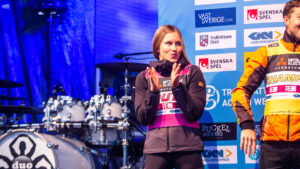 Hanna Lodin with her Youth bib
Unprecedented victory for Joly
It was a very tight race for the men, and in the end it was Thomas Joly who won in style, breaking away from the group with a decisive attack some 500 metres from the finish line! The skier from Team Nearingsbanken Stora Enso won ahead of Petter Stakston from Team Aker Daehli and Mathias Aas Rolid from Team Janteloppet.
Joly took advantage of this great victory to take the yellow jersey!
Stian Hoelgaard of Team Aker Daehli still holds the green jersey of best sprinter.
An individual 15 km to decide
Tomorrow is dedicated to the 15km individual start. This particular format often reserves surprises and the race promises to be particularly beautiful, on a magnificent route right in the heart of Trollhättan.

Follow the races LIVE by clicking HERE
Pictures: Trollhättan Action Week