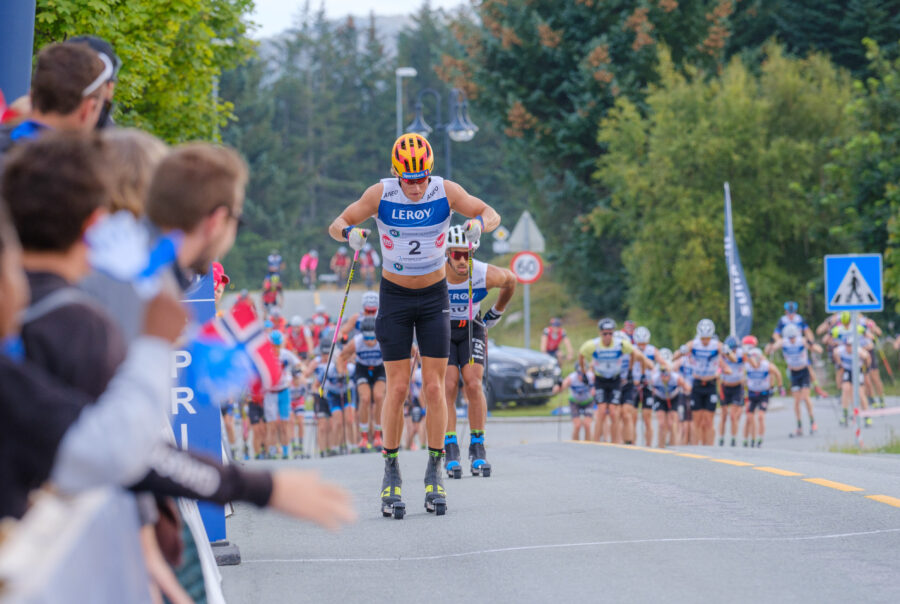 Toppidrettsveka is back in Mitsubishi Electric World Classic Tour !
It's one of the biggest summer event in Norway with a great startline gathering most of the best traditional and long distance skiers.
The track goes across the main island of Hitra and jumps over the see to visit smaller islands in amazing landscapes, bringing a lot of spectators on the side of the road or behing their TV screen.
Toppidrettsveka also offers other races and activities during all the week in the area of Trondheim !
Connect with Toppidrettsveka