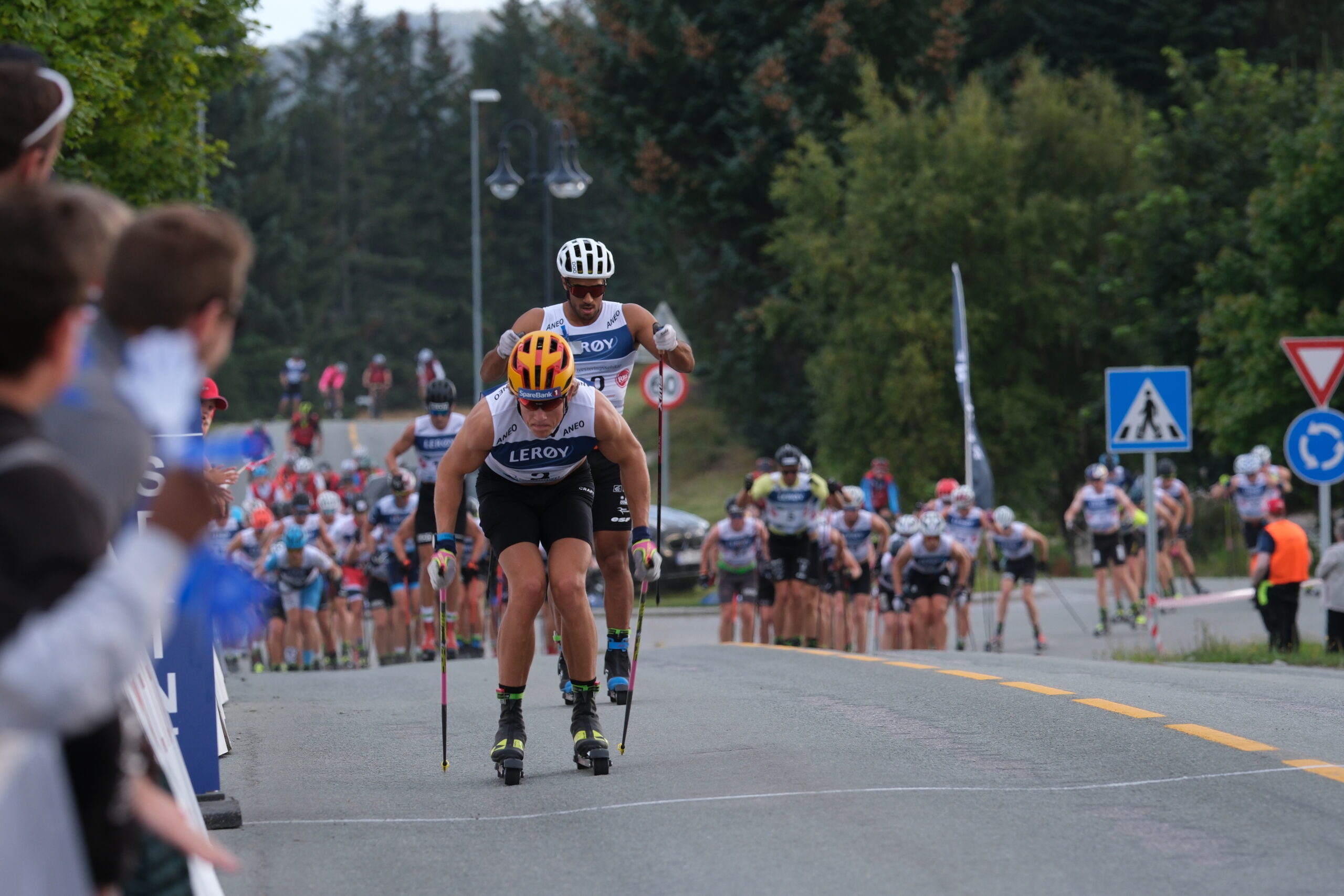 Mitsubishi Electric World Classic Tour hits the road again next week! The spotlight is on the third stage: Toppidrettsveka – Hitra in the region of Trøndelag, Norway.
"Toppidrettsveka is one of the largest and most important summer ski competitions in the world! The event has grown since the start-up in 2005 and has become a popular annual event for both spectators and athletes. Toppidrettsveka gathers the best athletes in the world and the whole event is broadcasted live on NRK. In recent years, small and large locations such as Aure, Hitra, Orkdal, Kristiansund and Trondheim have been visited by the cross-country elite."
Source: https://www.toppidrettsveka.no/english
Jaw-dropping landscapes and crazy startline
The stunning island of Hitra, where land and sea create a jaw-dropping backdrop will host this world class event. The 54 km track will be the perfect playground for both World Cup and long-distance riders.
Having a look on the start line will raise your heartrate: nationals teams from Norway, France, Italia, Sweden, Finland and Poland among others will be present with big names such as the superstar Johannes Høsflot Klæbo, the Finnish World Champion Iivo Niskanen, the French Hugo Lapalus or the Swedish stars Johanna Hägstrom and Maja Dahlqvist. Long-distance pro teams brought also their best athletes such as the winners of last year Max Novak and Astrid Øyre Slind , both from Team Aker Dæhlie, and this winter Vasaloppet's winner Emilie Fleten from Team Rammuden.

Musgrave and Slind in yellow
After amazing performances on the two firsts stages during BLINK 23 where they won both races, the two riders from Team Aker Dæhlie Andrew Musgrave and Astrid Øyre Slind will defend their Champions bibs next Wednesday! They showed a great shape and will certainly show up in the front at Hitra.
Two sprints at Hitramat
The breathtaking spot of Hitramat will host the two sprint positions that will award points for the Sprint standing. Astrid Øyre Slind is leading the competition by 20 points ahead of Magni Smedås from Team Eksjöhus.
On the men's side, the battle rages on between Andrew Musgrave and Stian Hoelgaard (Team Aker Dæhlie) as they both have 40 points on the scoreboard. It's going to be a tough fight to bring the green jersey home!
Our two Youth leaders Thomas Joly from Team Næringsbanken Stora Enso and Hanna Lodin from Team Engcon will be also present to defends their pink bibs.
All the races of Toppidrettsvecka will be broadcasted LIVE on NRK.
Find out more information about stage 3 HERE.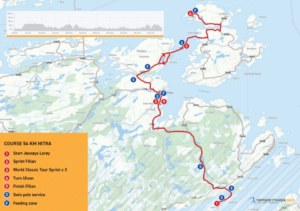 Course map – Toppidrettsveka – Hitra
Pictures: Toppidrettsveka / Sven-Erik Knoff / Amanda Sotberg