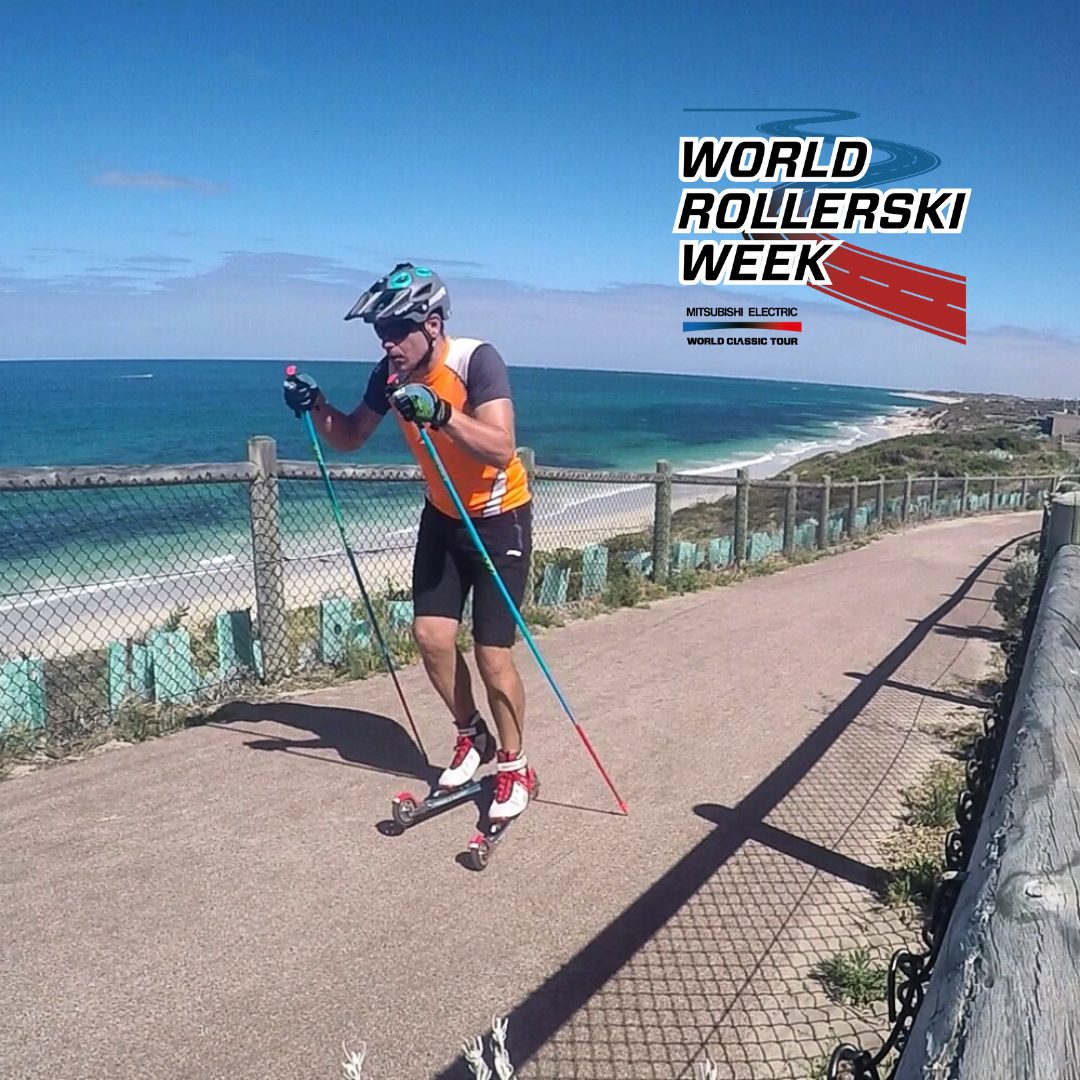 The virtual challenge World Rollerski Week presented by Mitsubishi Electric World Classic Tour is starting tomorrow, and rollerskiers from all over the World are involved!
During the 10 next days (until 17th of July), rollerskiers from the entire World will challenge themselves and the other participants. The goal is to gather a maximum of kilometres and elevation meters during the period of the event.
A lot of participants, from everywhere!
More than 110 participants are already registered, and 13 different nationalities are represented. Australia, Austria, Belgium, Czech Republic, Denmark, Netherlands, Finland, France, Germany, Italia, Norway, Sweden and Switzerland, the world of rollerski answered present!
And it will certainly keep growing, because registrations are still open until the last day and participants can join the challenge at any time.
Team Lagom Kondition very supported
When registering, participants choose a team to support, and the kilometres gathered will determine the best Team of the challenge.
In 2020, Ski-Willy Marathon Team Austria won the first edition of the Virtual World Classic Tour with the help of their big community.
This year, a lot of great teams are part of the challenge. Of course, Ski-Willy Marathon Team Austria will give everything to win again, but for the moment it's Team Lagom Kondition who have the biggest Team with almost 50 participants
10 € of the registration fees are going back directly to the team supported, and Team Lagom Kondition will give the money raised to a charity organisation supporting children with heart diseases: Hjärtebarnsfonden!
To learn more about World Rollerski Week, to register or to follow the results, click HERE.
Picture: Hannes Holly