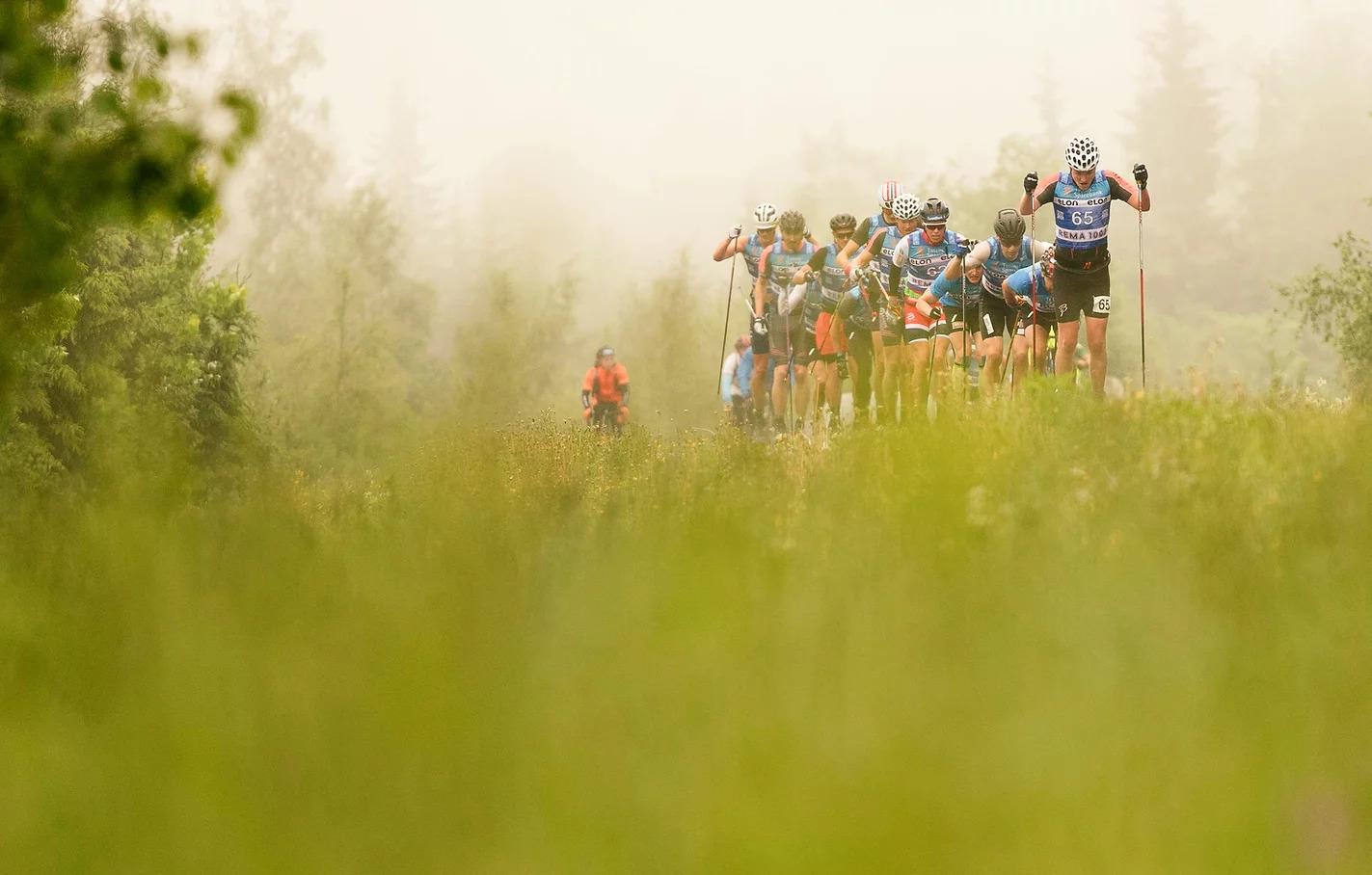 At the eve of the opening of Mitsubishi Electric World Classic Tour season VI, let's have a look on the first stage Totenrullen, and on the main forces at work.
A great track and a great start line.
Starting in Raufoss tomorrow at 14:05, the 60 kilometers track in Østre Toten will go first to Gjøvik, and then follow the Mjøsa lake toward the south to Lena. Then the athlete will come back in Raufoss for the final sprint that will crown the first winners of the season. The forecasts are announcing the sun on the beautiful pastoral roads of Toten.
On the men's race, it is not easy to do a prediction as the suspense is very intense. Top athletes of the Norwegian National Team will be present like Johannes Høsflot Klæbo and Håvard Solås Taugbøl. The best long-distance stars as  Emil Persson (Lager 157 Ski Team), Magnus Vesterheim (Team Kaffebryggeriet) or Johannes Eklöf (Team Ramudden) will be at the start. Emil Persson will have the honour to open the Tour in yellow with the distinctive Champion bib.
Without forgetting Petter Northug Jr, multiple Olympic medallist and cross-country skiing legend, who has focused on long-distance the past year. He will be a luxury challenger for the win and play the first role on the four intermediary sprints.
Points for the Sprint competition will be awarded in Thomasdalen – km 14,5 and in Lena – km 36,5. In this game, it's Stian Berg, Team Kaffebrygeriet who will start with the green jersey, taking  the role of favourite, after a successful winter in green.
Herman Paus the young jewel from Team Ramudden will start the race with the pink jersey of best Youth. A bib that he will certainly battle to keep on his shoulders when crossing the line in Raufoss.
Slind already in yellow
On the women race, the ultra-favourite Astrid Øyre Slind from the brand new Team Aker Daehlie will start with the yellow jersey of Champion that seems to be literally glued to her shoulder since her victorious seasons on World Classic Tour.
Ida Palmberg, rising stars of Team Ramudden will be a great challenger to the Slind dominance and will wear the Youth bib. Elena Rise Johnsen from Team Norconsult, good 4th of Totenrullen 2021 will start with the Sprint green jersey.
An exciting first stage for Mitsubishi Electric World Classic Tour is coming.  The race is broadcasted live on Norwegian television NRK.
The start list can be found here
More information about Totenrullen here