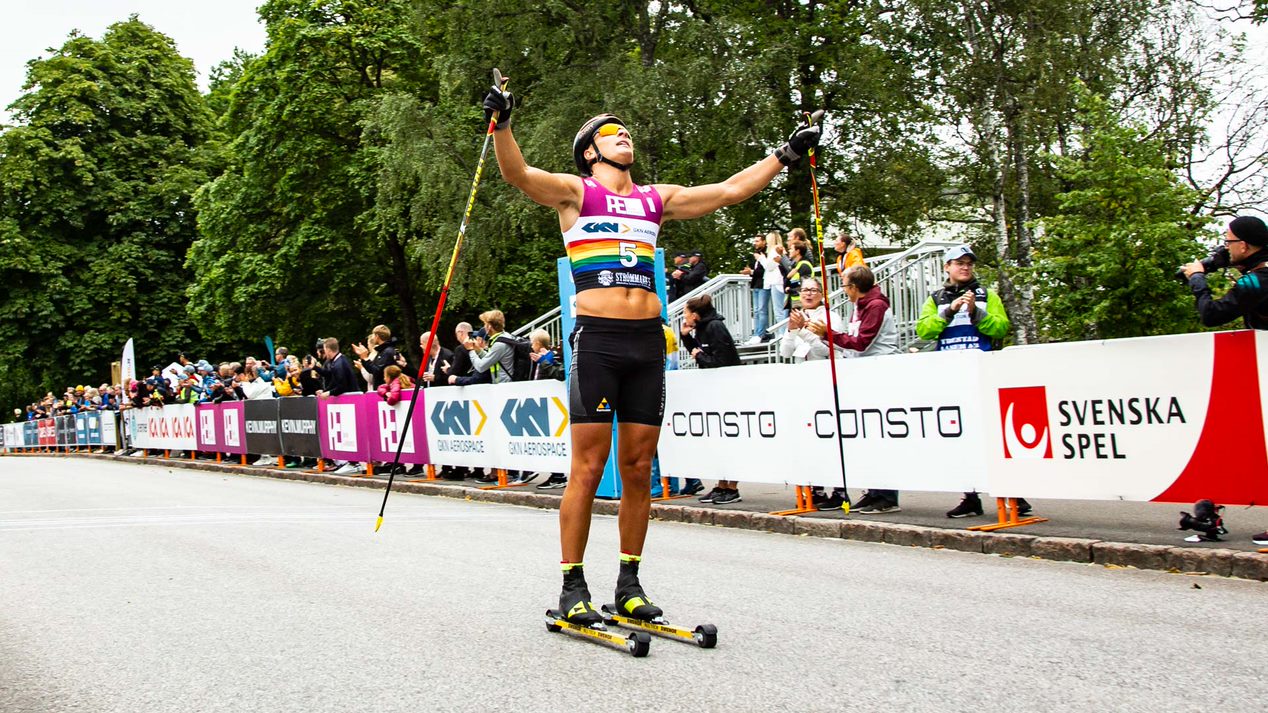 The freshly released Team Aker Dæhlie will race on Mitsubishi Electric World Classic Tour, and they will be strong!
A new team which brings together some of the greatest
A few hours ago, Team Aker Dæhlie was officially revealed, and it gathers some of the best long-distance skiers in the world.
On the men side, we find Max Novak, who dominated the previous summer season with an impressive streak of 5 victories in a row, and who has played the first roles last winter on the Ski Classics circuit.
Then Chris Andre Jespersen and Stian Hoelgaard, two successful and experience athletes who both reached the podium several times in long-distance skiing.
Fighting for the Youth bib, Team Aker Dæhlie is presenting Vebjørn Moen who did several World Cup starts and Petter Stackston who can regularly be found in the Top 15 on Ski Classics.
Regarding the women, Astrid Øyre Slind, Vasaloppet 2022 winner and her sister Silje Øyre Slind who won Totenrullen 2021 will represent the team.
Team Aker Dæhlie can count on big sponsors, and beside the long-distance team, they present a World Cup specialized group composed with Runa Ulvang, Kari Øyre Slind, Marte Mikkelsplass, Anna Heggen, Mikael Gunnulfsen, Eirik Mysen, Johannes Lønnestad Flaaten, Amund Korsæth and Mattis Stenshagen.
To learn more about Team Aker Dæhlie, go to our page TEAMS