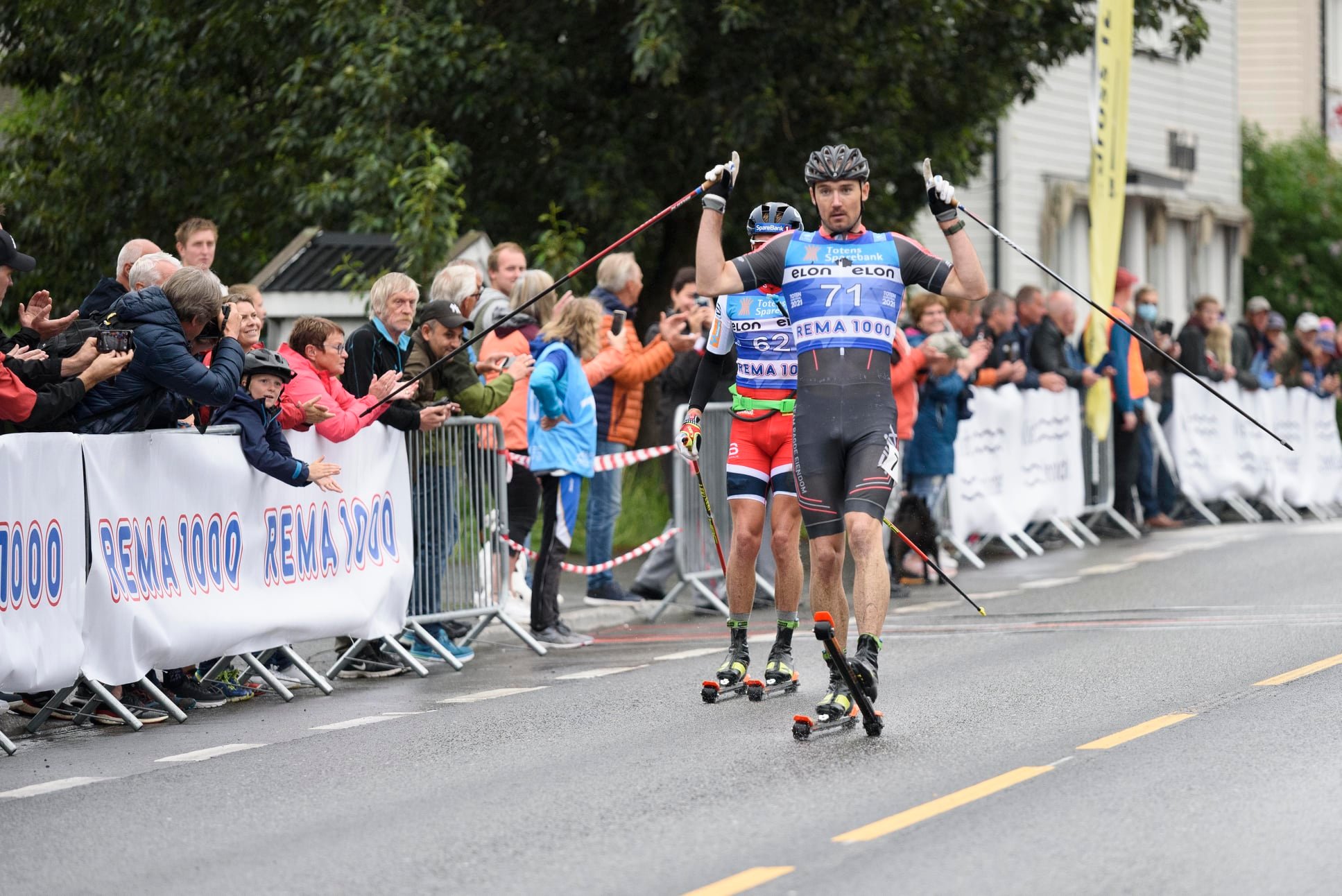 An amazing start line with both top World Cup skiers and long distance specialists, a great 60 km track in Østre Toten… The first stage of Mitsubishi Electric World Classic Tour promises to be thrilling!
Totenrullen newcommer in the serie
On 18th June will take place the first stage of Mitsubishi Electric World Classic Tour, Totenrullen, part of Toten Skifestival. The challenging 60 km track will be a great battleground for the best double polers and top World Cup athletes. Last year the race was won by Andres Nygaard and Silje Øyre Slind, but this year they will be challenged by some of the world best traditional skiers.
Clash of generations
Legends Petter Northug and Johannes Øsflot Klaebo have already confirmed their participation. Would Northug be able to challenge the young talents and the favorites? The old glory is planning to compete and participate to several long distance races this summer. We might see him again on the roads of Mitsubishi Electric WCT!
Did you know? Totenrullen is also for amateurs!
Toten Skifestival offers races for everybody:
Friday, 17th June 18:00 – Individual prologue from 2,5 km to 10km in Karidalen (from 13 years old)
Saturday, 18th June 15:30 – Classic mass start 22 km from Karidalen to Raufoss on  (from 15 years old)
To register for the 60 km, you must have a valid FIS code. More information and registration  here.  Totenrullen 60 km will be brodcasted on NRK.