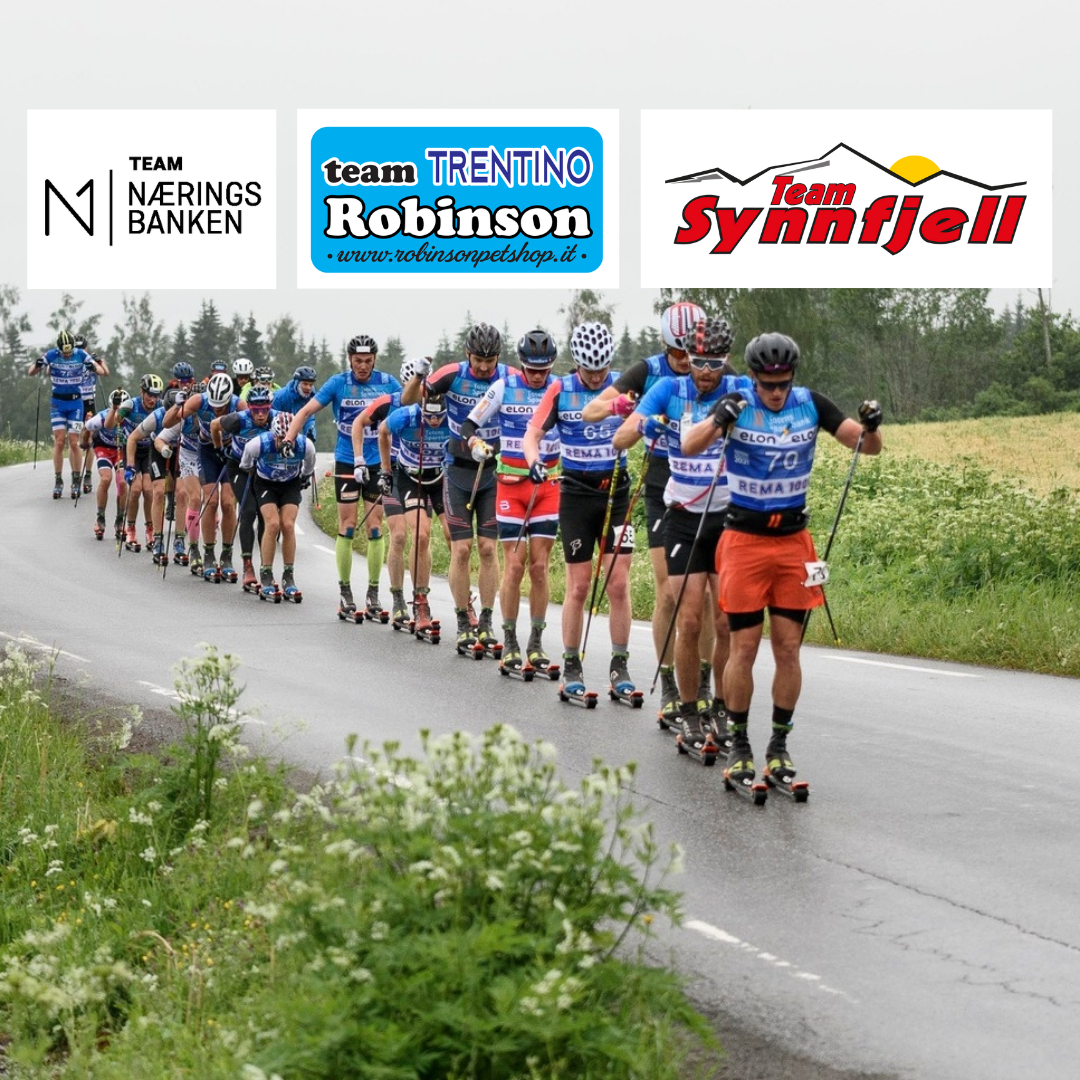 Team Næringsbanken, Team Synnfjell from Norway and Team Robinson Trentino, from Italia have already register for Mitsubishi Electric World Classic Tour. Let's discover a bit more about them.
Team Næringsbanken can count on solid athletes and a lot of density. Almost half of the team are female athletes, with some strong names such as the Finnish Kati Roivas, newcommer in this team. It is a certitude tahat Team Næringsbanken will be a challenging outsider for the Champion bib competition!
"It will certainly be a beautiful summer of sporting battles!"
Bruno Debertolis, manager for italian Team Robinson Trentino, tell us why it is important to take part of Mitsubishi Electric World Classic Tour:
"Our Team is an international Team, and some of our athlets are from Scandinavia, Gifstad and Kristoffersen are Norwegians.. they lives not so far from where the most important roller ski competitions will be… Beyond this, I believe that being present as a team in this prestigious circuit is very important, both for our athletes who are starting to breathe the air of the new season and for our sponsors … it will certainly be a beautiful summer of sporting battles!"
Thomas Gifstad signed a 9th place in Alliansloppet in 2019 and Patrick Fossum Kristoffersen finished 5th of Totenrullen in 2021. Let's see if they will find the ressources to win a stage this season!
Team Synnfjell is a team with a lot of young athletes and 6 of them will be on competition for the Youth bib! Leads by more experimented team mates such as Sigurd Hulbak or Jonathan Hedbys, they will be able to emprove fast and be good challengers in the Youth competition.
To discover more about the teams, go to our page  TEAMS
Team Næringsbanken – Website – Instagram – Facebook
Team Robinson Trentino – Website– Instagram – Facebook
Team Synnfjell – Website – Instagram – Facebook