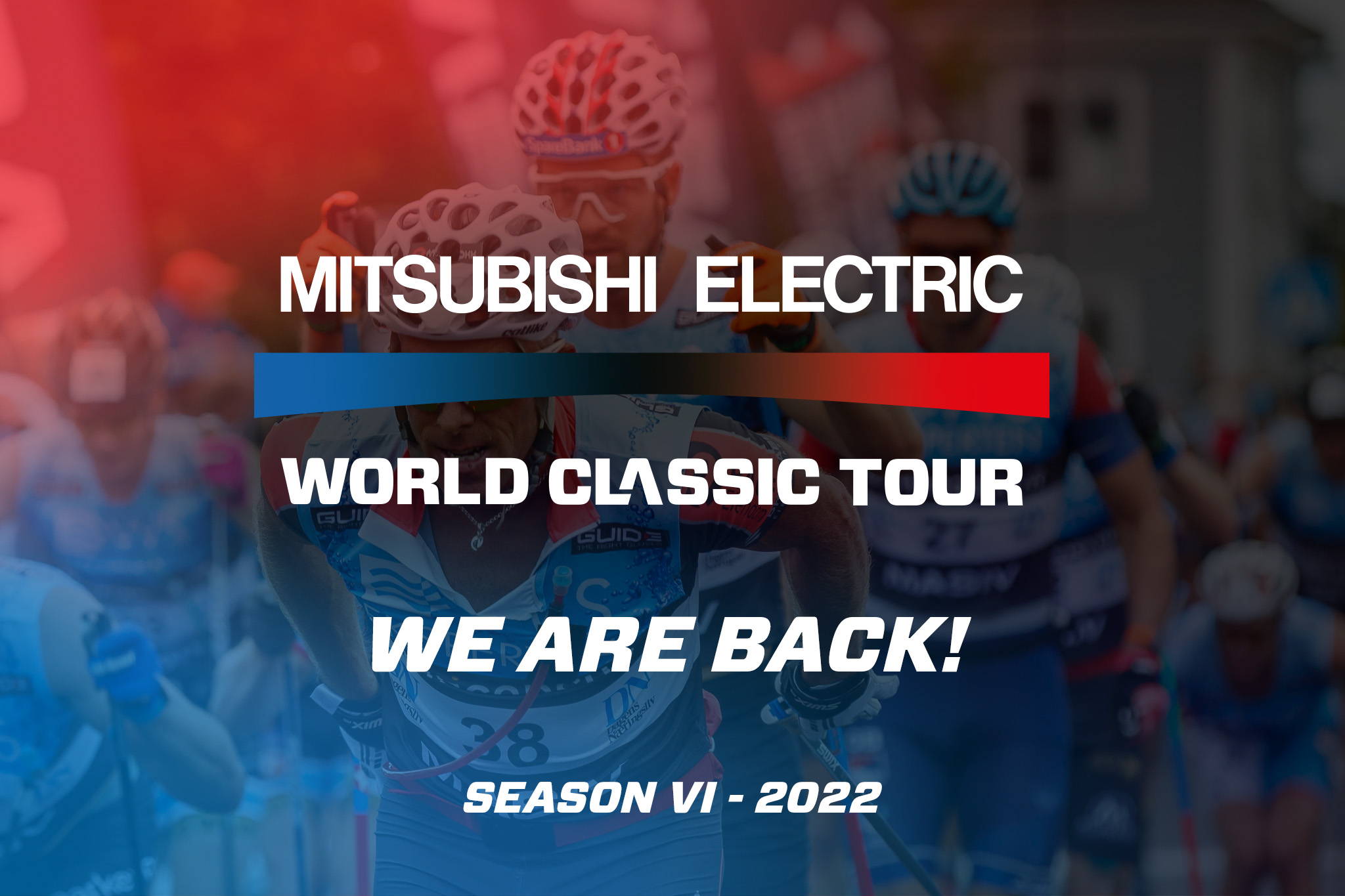 World Classic Tour, the long-distance summer ski championship is back with a new title sponsor: Mitsubishi Electric. Let's welcome Mitsubishi Electric World Classic Tour!
The snow is melting. The ski world is getting in summer mode and the temperature will increase even more with the launch of Mitsubishi Electric World Classic Tour! After two years of interruption due the COVID-19 pandemic, the season VI will consist of three of the biggest rollerski events spread out over five races and one virtual event.
World Classic Tour was created in 2016 to develop long-distance summer ski races and bring exposure and interest to cross-country skiing during summer season all around the world. The new partnership with Mitsubishi Electric will bring the tour back on the road.
Mitsubishi Electric is one of the world's leading companies in climate products such as heat pumps, air-conditioning and ventilation. Anna Sjöström, Marketing Manager at Mitsubishi Electric Sweden, and Tommy Nilsen, Marketing Manager at Mitsubishi Electric Norway, tell more about the new partnership between Mitsubishi Electric and World Classic Tour:
"It's very nice for us at Mitsubishi Electric Sweden and Norway to collaborate on this, and together bring great rollerski memories to all the fans out there. We are happy to contribute to the World Classic Tour, and look forward to the events and all the joy and excitement they will bring us all through the summer." 
The freshly included event Toten Skifestival, in Raufoss, Norway will open the festivities. Then Blink Skifestivalen, in Sandnes will follow with the breath-taking Lysebotn Opp Double Poling and the Blink Classics. The athletes will then take the road to Sweden for the Trollhättan Action Week which will host the two final competitions with Alliansloppet, and a 15 km Individual Start. Mitsubishi Electric World Classic Tour promises to make a sensational comeback this summer!
The best long-distance teams will be part of the Mitsubishi Electric World Classic Tour and will be challenged by traditional World Cup skiers to offer an amazing show this summer.
Baptiste Noël, project leader for Mitsubishi Electric World Classic Tour, is really excited about this partnership:
"We have missed World Classic Tour so much in the past two years. It is amazing to team up with such a strong company like Mitsubishi Electric to bring the Tour back to life. We are looking forward to amazing competitions, a lot of fans both on the side of the road and in front of their TV's and many fierce fights between our athletes and pro teams for the overall victory. We can't wait to start the season!"
The tour will be broadcasted on national TV in Norway and Sweden and on other international platforms. The Norwegian events can be followed on NRK and the Swedish event on TV4. More information about the broadcasting will come.
Mitsubishi Electric World Classic Tour events:
18th of June, Totenrullen 60 km
3rd of August, Lysebotn Opp Double Poling 7,5 km
4th of August, Blink Classics 52 km
27th of August, Alliansloppet 48 km
28th of August, Alliansloppet Individual Start 15 km
Virtual event: World Rollerski Week – more information to come.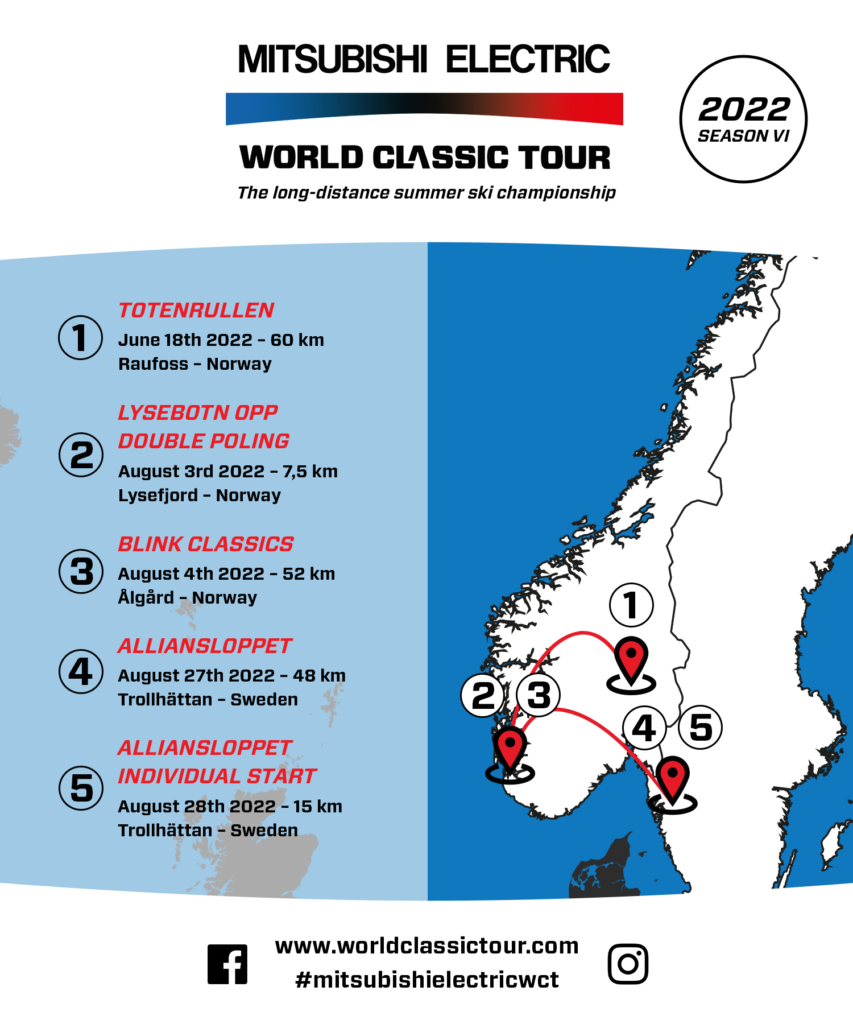 Contact World Classic Tour:
Baptiste Noël
baptiste.noel@alliansloppet.se
Contact ME Norway:
Tommy Nilsen
tommy.nilsen@no.mee.com
Contact ME Sweden:
Anna Sjöström
anna.sjostrom@se.mee.com