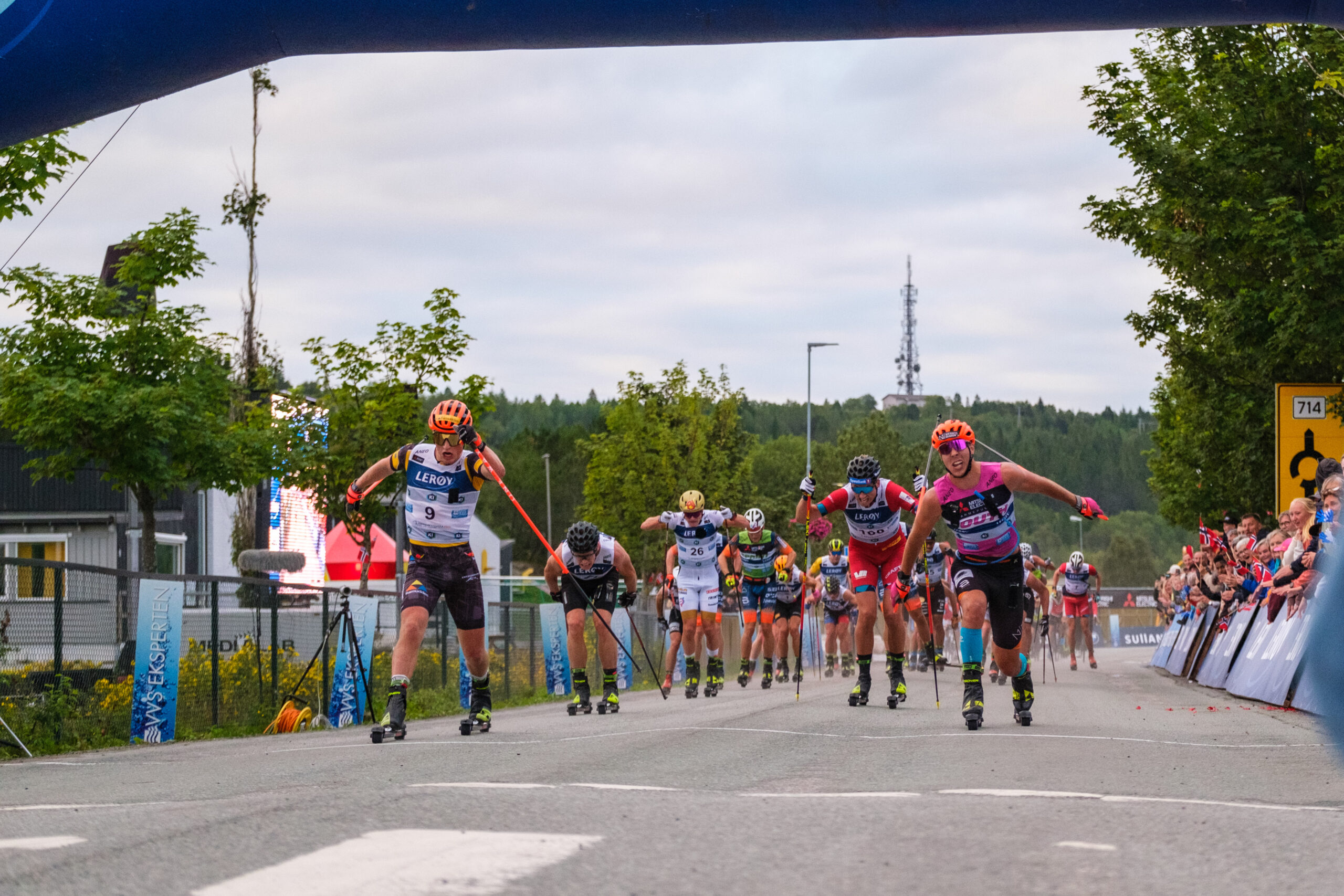 The third stage of Mitsubishi Electric World Classic Tour took place at Toppidtettsveka – Hitra. The best world cup and long-distances skiers in the World have answered present under a great weather conditions. The race set off from Jøsnøya and covered the magnificent landscapes of the island of Hitra as far as Ulvan, before returning to the finish line in the village of Fillan.
It was a 200 points event and two intermediate sprints awarded points for the green jersey classification.
Tight victory for Amund Riege
The peloton remained compact throughout the race, even if its numbers were considerably reduced by attacks first from William Poroma (Sweden), then from Iivo Niskanen (Finland) and a little later from the sprinters, who fought hard in the intermediate sprints. In the end, it was a group of 25 athletes who came together in the final stretch. The skier from Team Ramudden Amund Riege won by a hair's breadth from Thomas Joly (Team Næringsbanken Stora Enso) taking a magnificent second place and Even Northug (Team Janteloppet) completing the podium.
The Champion bib remains on the shoulders of Andrew Musgrave (Team Aker Dæhlie), only four little points ahead of Thomas Joly.

Astrid Øyre Slind strikes again
Team Aker Dæhlie skier Astrid Øyre Slind won again after an exhilarating race and further consolidated her yellow jersey. Norway's Tiril Udnes Weng fought bravely against Slind and, despite a crash with 10km to go, took second place, earning her the title of Athlete of the Day. Rosie Brennan from Team Robinson Trentino takes the third place.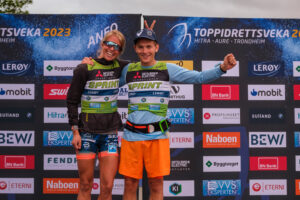 TOUGH FIGHT FOR THE GREEN BIB
After a fierce battle in the intermediate sprints, it's finally Stian Hoelgaard from Team Aker Dæhlie who took the green jersey, with a 10-point advantage over Andrew Musgrave.
In the women's race, Astrid Øyre Slind sems unstoppable and extended her lead over her first runner-up in the best sprinter competition.

Statut Quo in the hunt for the pink jersey
Thomas Joly, with two second places and Hanna Lodin (Team Engcon), as consistent as ever, both retain their pink jerseys as best Youth riders.
But it's not over yet – there's still a long way to go to Trollhättan!
Pictures: Sven-Erik Knoff / Amanda Sotberg / FotoKnoff