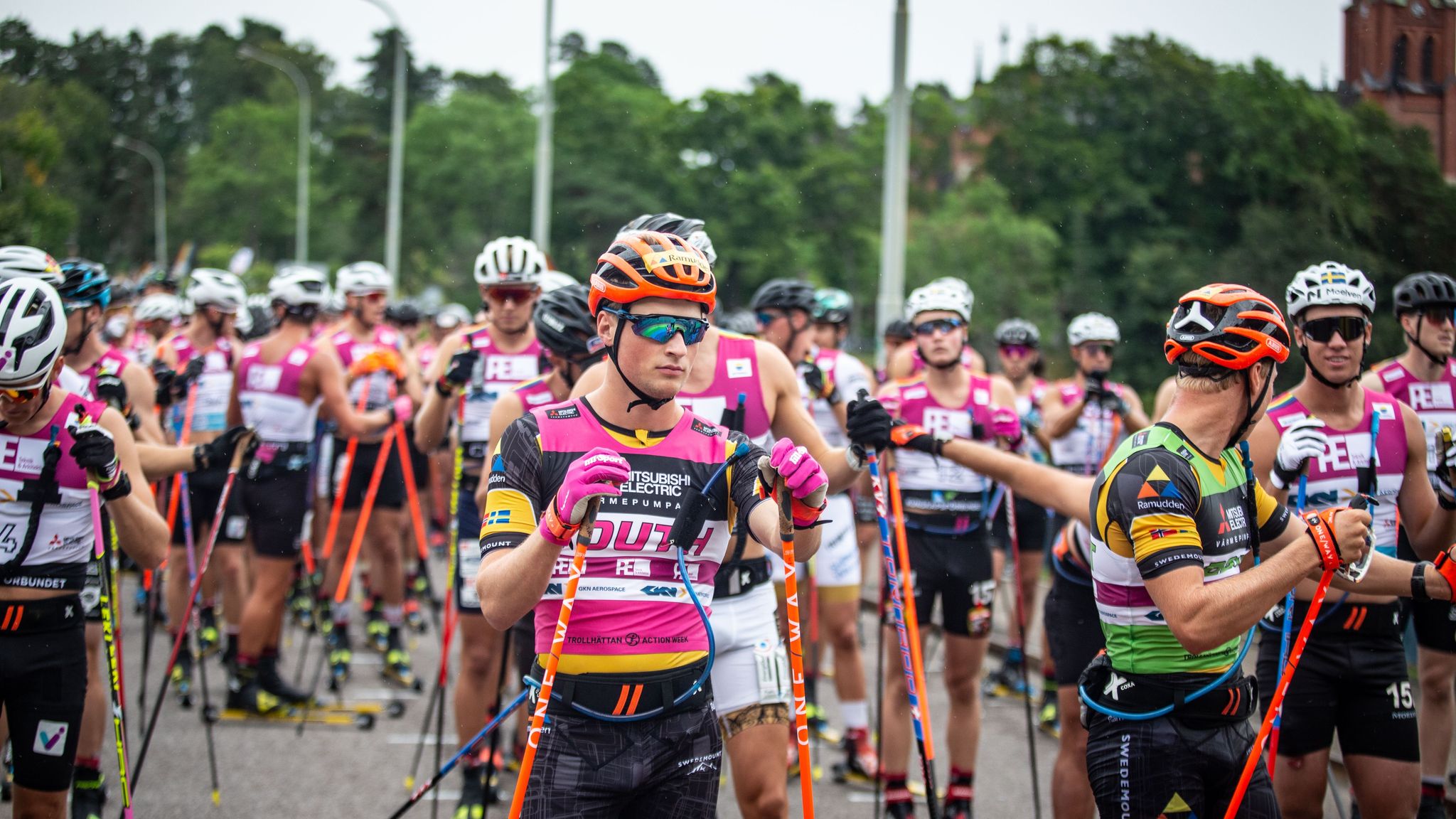 The public was present despite the threatening weather i Trollhättan, and it worth it! The races held all their promise and the show was intense…
Incredible Halfvarsson
What a race from the Swede! He attacked halfway through the race and broke away from the group, along with three other breakaway companions. The fugitives quickly found themselves at three: Halfvarsson, Evensen and Sverdruo Augdal.
They had 54 seconds lead and Hallfvarsson kept a high pace until breaking away from his breakaway companions.
The group was getting closer and closer, chasing Calle Halfvarsson. At 2 kilometers from the finish, the gap was only 10 secondes. Thanks to a solid finish, he raised the hands on the finish line after an impressive race!
Amund Riege (Team Rammuden) and Thomas Joly (TNE – Coste & Fromageries Marcel Petite) are completing the podium after bunch sprint.
Crazy sprint on the women race.
A group of about ten athletes quickly broke away, then the rhythm imposed by the stronger girls reduced the group to 5 people about halfway to the finish line: Slind, Sömmskar, Smedås, Ribom and Carl.
Astrid Øyre Slind tried a few times to attack but her opponents were decided to stay in her skis, only Victoria Carl from Germany was dropped from the group.
One kilometer before the finish line, Magni Smedås (Team Eksjöhus) attacked, and Sömmskar was dropped.
The sprint was now disputed between Slind, Ribom and Smedås. After a huge fight, it's Emma Ribom who took the first place! She was followed by Astrid Øyre Slind (Team Åker Dæhlie) and Magni Smedås.
Check out all the standings on our page STANDINGS and stay tuned for the final stage in Trollhättan Action Week tomorrow!