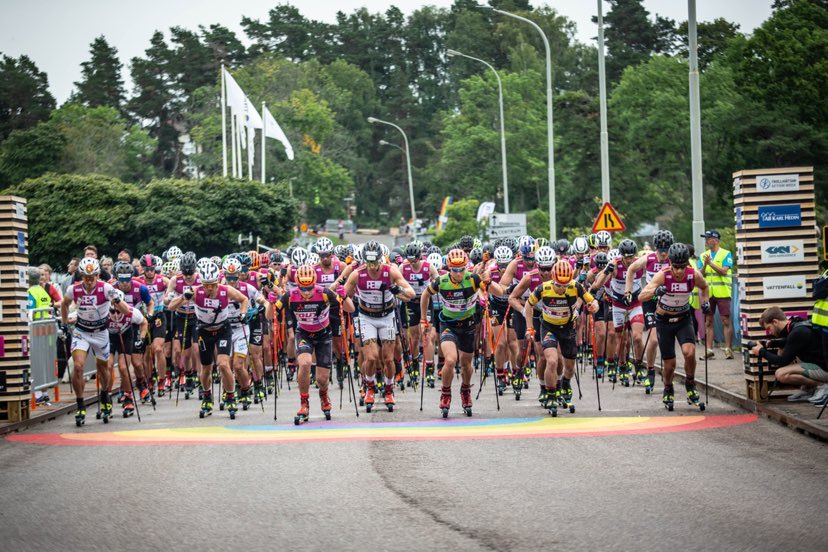 Mitsubishi Electric World Classic Tour Season VI ended this Sunday with the 15 km Individual Start in Trollhättan Action Week, and the distinctive bibs were disputed until the very end!
Two birds with one stone!
It was a great battle between Amund Riege (team Ramudden) and Max Novak (Team Åker Dæhlie). Despite Novak's victory on the last stage, Riege saved his Champion bib by finishing 5th today! Only 5 points are separating the two athletes!
Johan Hoel (Team Ragde Charge) get the 3rd position in the Champion standing.
The great performance of Amund Riege brings him the Youth bib as well, just in front of Max Novak. Two birds with one stone!
Axel Jutterström (Team Eksjöhus) end up third in the Youth standing.
The Sprint competition was dominated by Alfred Buskqvist (Team Ramudden), who secured his green bib on Alliansloppet. He is 60 points ahead from his closest opponent Ansgar Evensen.
Vebjørn Moen completes the podium in the Sprint competition.
Slind, the queen of season VI!
Astrid Øyre Slind (Team Åker Dæhlie) dominated this Season VI and wore the Champion bib on every stage! With no surprise, she brings the yellow bib home. Linn Sömskar (Team Engcon) is second after a great summer season.
Oda Nerdrum (Team Kaffebryggeriet) completes the podium thanks to her regularity on every stage!
In the Youth competition, it's Emma Ribom who is taking the lead after an impressive win on Alliansloppet! Ida Dahl (Team Engcon) is taking the second place and Elena Rise Johnsen thanks to a solid 2nd place in Totenrullen is third.
Astrid Øyre Slind is also going home with the Sprint jersey! Linn Sömskar won all the sprints in Blink Classics, but it was not enough to beat Slind and she is finishing 2nd. Magni Smedås, thanks to a great performance in Alliansloppet's sprints ends up 3rd.
The new Team is starting strong!
Team Åker Dæhlie, the new Team created at the beginning of the summer showed is potential by winning by far the Team competition! Team Ramudden showed regularity all the season and takes the second position. Team Kaffebrygerriet did a really strong second half of the summer, and this gives them the third place.
To see all the ranking of Mitsubishi Electric World Classic Tour Season VI, go to our page STANDINGS.