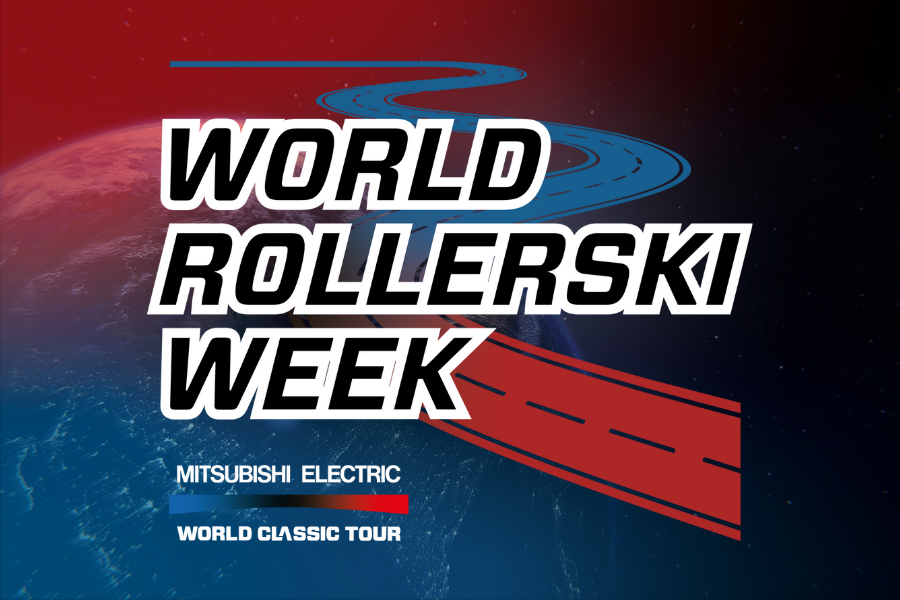 After a successful edition under pandemic in 2020, Mitsubishi Electric World Classic Tour is developing its virtual event concept with World Rollerski Week! The event will be held from 9th to 17th of July, and the registrations are opening today!
From 9th to 17th of July, everyone, everywhere, from very beginner to elite athletes can participate in World Rollerski Week. The objective is to do a maximum of kilometres and elevation meters on rollerskies during the period of the event.
A unique concept.
For the first time in the history of World Classic Tour, amateurs will have the chance to collect points for their favourite team. It will be exciting to see which team will be able to activate the most its own fanbase.
In 2020, Team Ski Wily Marathon Austria gathered the most kilometres and won the virtual challenge collecting 5 652 kilometres! The participants can choose among 19 teams from 7 countries. In 2020, participants from 23 different countries spread out on 4 continents participated.
How does it work?
When registering, participant will choose a Mitsubishi Electric WCT Team to support.
10 € of the registration fees will go back to support the Team chosen
The kilometres travelled will be added for the Team supported
The Team who gathered the most kilometres will win the World Rollerski Week. A team ranking will be published according to the total kilometres gathered by all the participants. This ranking will then award points for the Mitsubishi Electric WCT Team competition as a regular event.
To register for World Rollerski Week, participants create an account on raceid.com and choose their favorite Team to support.
During the period of the event each rollerski session must be recorded with a GPS device. After each sessions the participants provide the kilometres, the elevation meters done, and the link of the activity as a proof (Strava, Garmin Connect, Polar Flow or other system).
At the end of the event, distance, climb and team standings will be published on our website.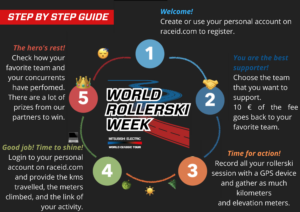 To learn more about the World Rollerski Week, go to our WEBSITE