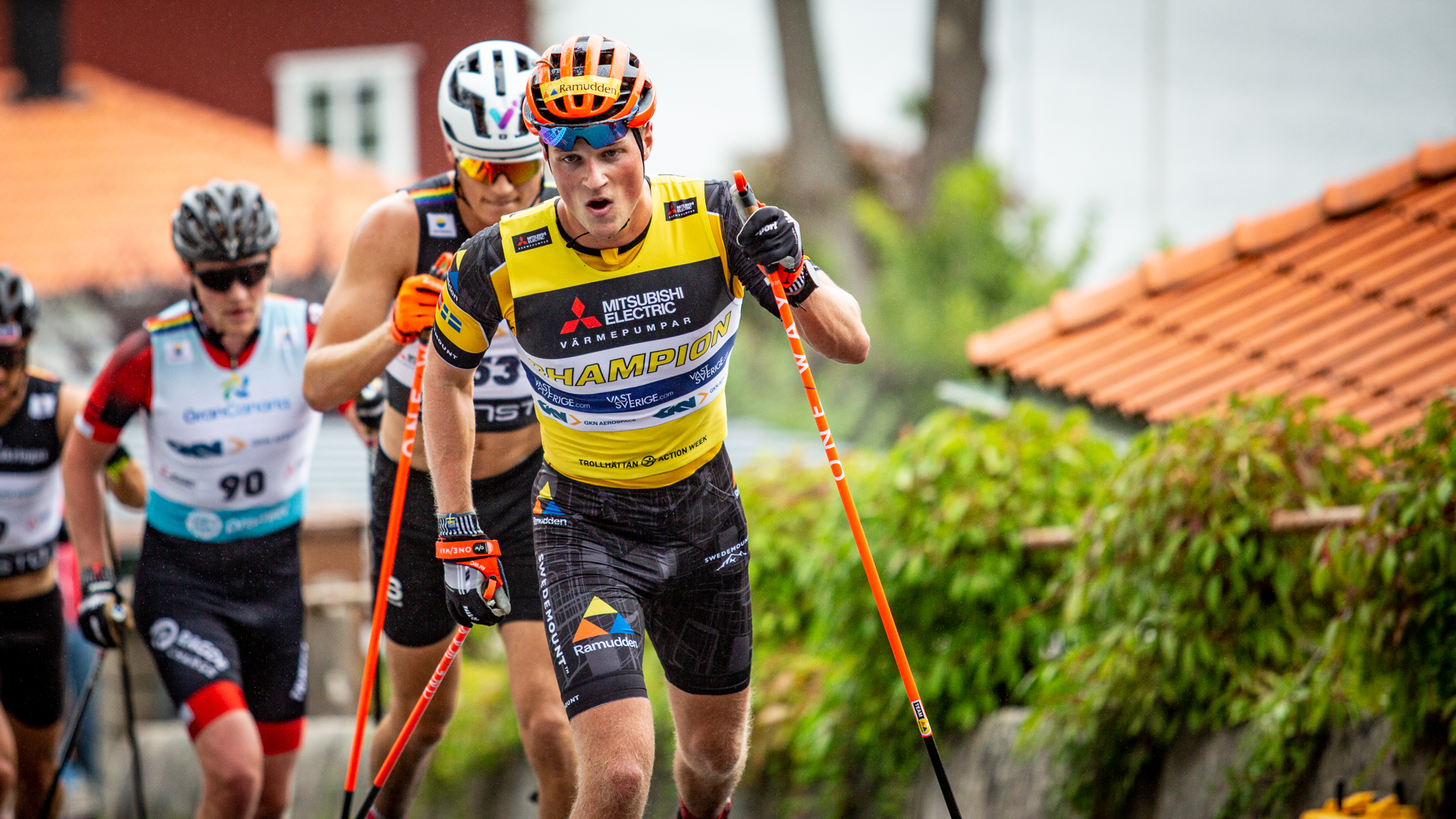 After 2 years of pause due to the COVID-19 pandemic, World Classic Tour did a successful comeback for season VI with a new title partner Mitsubishi Electric. The tour started in June in Norway in Raufoss with Totenrullen 60km, followed by the Blinkfestivalen with both exiciting Lysebotn Opp double poling and Blink Classics 60km. The final was held in Sweden on Trollhättan Action Week which programmed Alliansloppet 48km and a challenging 15km individual start.
2022 is the season of all records since the creation of World Classic Tour in 2016. A total of 175 athletes have scored points this season (+ 5% compared to 2019): 60 women (34,3 %) and 115 men (65,7 %).  A total of 20 pro teams were registered (+ 18% compared to 2019).
The tour remains an international highlights with 14 nationalities at the start of the different stages: NOR, SWE, FRA, GER, ITA, SUI, FIN, EST, UK, AUT, AND, ESP, JAP, CHN.
More than 1,14 million TV viewers – in average – on Norwegian and Swedish television have followed at least one of the 5 stages on our 3 events: Totenrullen, Blink Festivalen, Trollhättan Action Week.
The tour has grown in popularity and gathers some of the most popular summer sport event on Norwegian and Swedish Television with extraordinary high market shares on every stage (% of TV market):
46% TOTTENRULLEN (NRK)
56 %LYSEBOTN OPP (NRK)
47% BLINK CLASSICS (NRK)
35% ALLIANSLOPPET (TV4)
37% 15km TROLLHÄTTAN ACTION WEEK (TV4) 
YOUNG TALENTS TO THE TOP!
This season Youth athletes have been playing the first position on the tour. The winner and second athletes of the Champion competition are Youth athletes: Amund Riege 22 y/o (Team Ramudden) and Max Novak 26 y/o (Team Aker Daehlie).
In total, 59 Youth men have scored points, they represent 51% of the total of the men having scored points. This percentage is heaven higher with 63% of the women having scored points who are under 26 years old.
This shows the rise of interest in long distance and the trend where more and more young athletes making the choice to specialised themselves as long-distance skiers.
THE DISTINCTIVE BIBS WINNERS
In total 100 000 euros of prize money have been distributed to the athletes and teams (30 000 euros for the overall competitions ranking of Mitsubishi Electric World Classic Tour and 70 000 euros in prize money divided on the 5 stages).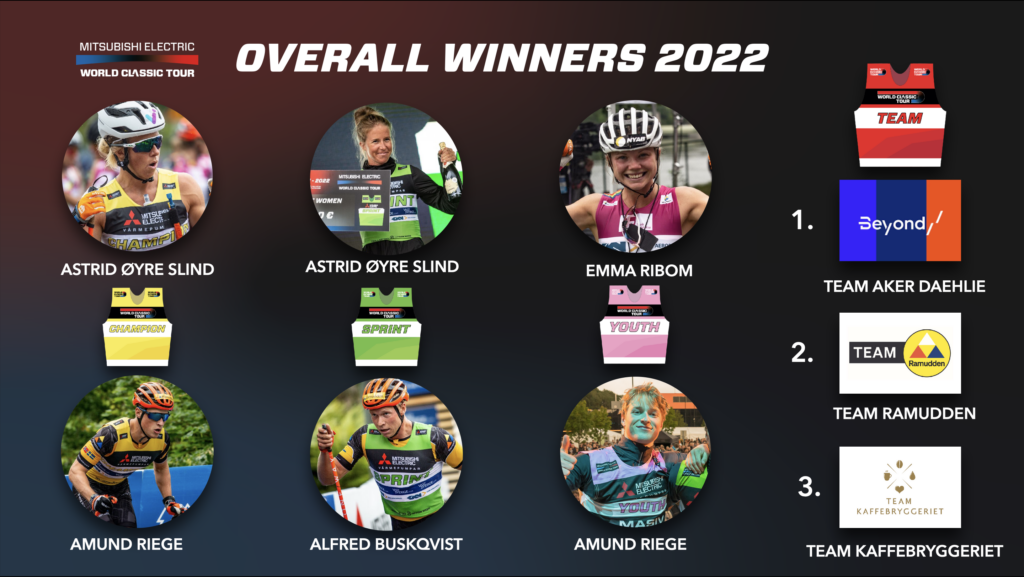 CHAMPION: Astrid Øyre Slind (Team Aker Daehlie) and Amund Riege ( Team Ramudden)
SPRINT: Astrid Øyre Slind (Team Aker Daehlie) and Alfred Buskqvsit (Team Ramudden)
YOUTH: Emma Ribom and Amund Riege (Team Ramudden)
TEAM:
Team Aker Daehlie
Team Ramudden
Team Kaffebryggeriet
See all the overall ranking here.
---
About
Mitsubishi
Electric
Mitsubishi Electric has been improving the world's indoor climate for over 100 years and is one of the technology-leading companies when it comes to heat pumps and air conditioning. The brand have one of the market's broadest product program with endless possibilities to meet your specific need for indoor climate. Since their units are self-manufactured and they manufacture all vital components themselves, Mitsubishi Electric have a great opportunity to adapt the units to each market. This means that all their heat pumps and air conditioners are adapted to the Nordic climate.

---