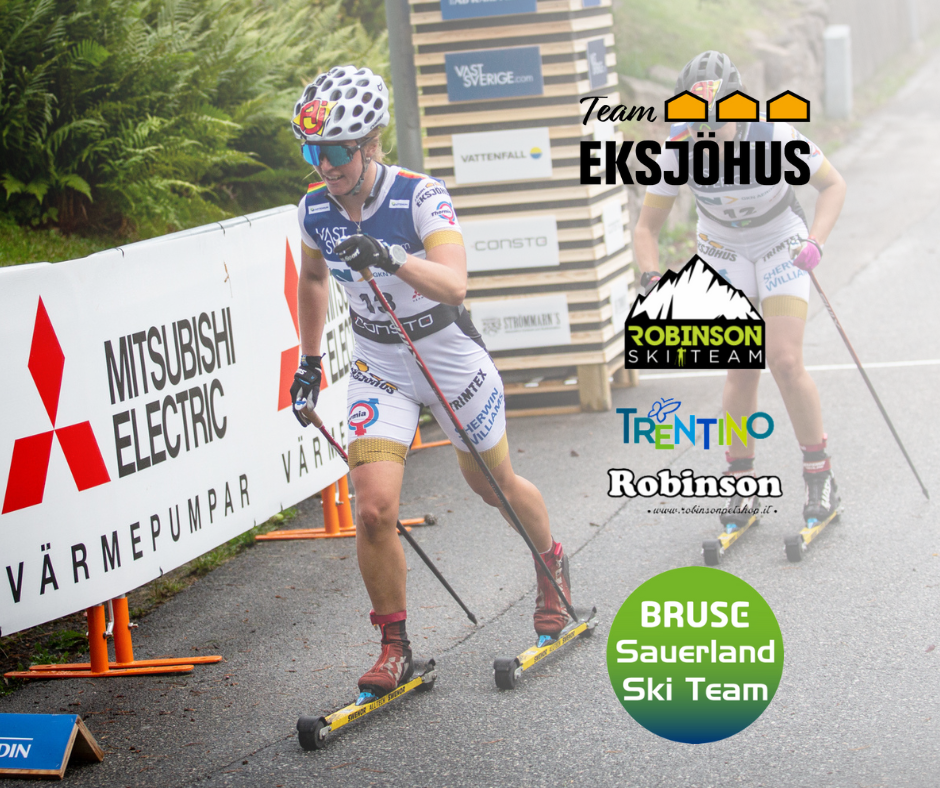 Let's introduce three more teams that are ready for Season VII, each bringing a multitude of exciting surprises with them!
Team Eksjöhus as made its mercato
The Swedish formation already had some prominent names in long-distance skiing, such as Morten Eide Pedersen, Axel Jutterstöm, or Magni Smedås. This summer, the team is backing up its ambitions by securing the services of three new top-class athletes:
Kati Roivas who showed remarkable consistency throughout the year, consistently securing a position in the Top 8. Notable achievements include a solid 7th place at Alliansloppet and an impressive 8th place at Vasaloppet.
Thomas Ödegården has showcased his impressive skills on challenging tracks this summer, notably achieving an incredible 2nd place at Prato Piazza Mountain Challenge. He will be one to keep a close eye on during the Lysebotn Opp Double Poling.
Vebjörn Moen, a sprinter who won several sprints during Season VI, concluded the winter season as the runner-up in the sprint standings of Ski Classics.
This year, Team Eksjöhus will be a serious contender for the Team standings victory!
Team Robinson Trentino, Italian and beyond
For several years now, Bruno Debertolis, a former world cup skier for the Italian national team and the director of Team Robinson Trentino, has been aiming to make his mark on the international stage by assembling athletes from various countries to form his team.
This year, the team will be represented by two Norwegians on the men's side: Patrick Fossum Kristofessen and Thomas Gifstad. On the women's side, the team can rely on Tereza Hujerova from the Czech Republic and Rosie Brennan, a member of the US national team. Brennan is a rider worth keeping an eye on, especially during the final stage: Alliansloppet 15 km Individual Start.
Bruse Sauerland Ski Team for the first time on Mitsubishi Electric World Classic Tour
The young German team is now focusing on the summer circuit to train its young athletes and promote its home region, the German Sauerland, across Europe. Bruse Sauerland Ski Team will be represented by the Hartmann twins, Till and Birger, two young Germans who are gaining experience in long-distance skiing.
On the women's side, their new recruit is Norwegian Maiken Min Midtskogen, who will gain valuable experience for the future by competing against the world's best athletes.
For more information, visit out TEAMS page.