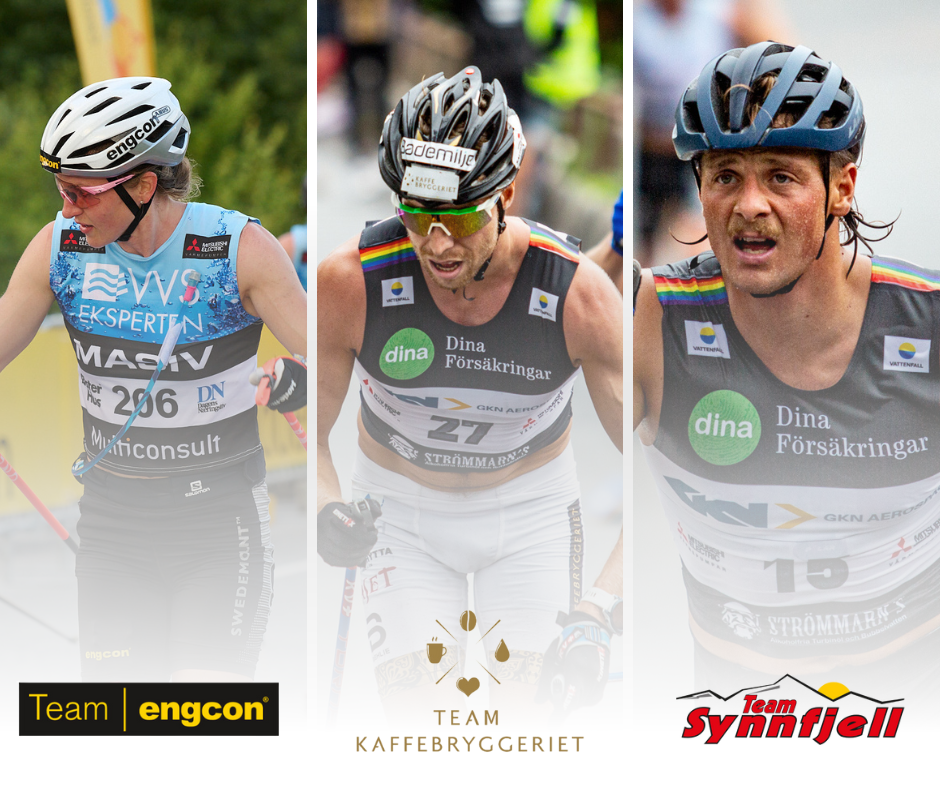 This week, we are unveiling three teams that will participate in the Mitsubishi Electric World Classic Tour this summer. Let's go meet them!
A very strong women's team, a men's team that is getting stronger
The Swedish team, Team Engcon, directed by Jerry Ahrlin, three-time winner in Marcialonga, boasts the champion of last winter's Ski Classics overall standings in its ranks: Ida Dahl! Rest assured that she will be competing in the top positions this summer and is a serious contender for the coveted yellow champion jersey!
Dahl will be supported by two new recruits: Hanna Lodin, who finished ninth in the Vasaloppet this winter, demonstrating serious potential, and Tove Ericsson, born in 2003, who already achieved a podium finish in Orsa this winter despite her young age.
On the men's side, the team is led by Eddie Edström and Anton Elvseth, and they will be reinforced by three Norwegian athletes from different backgrounds: Johan Tjelle, Ole Jørgen Bruvoll, and Amund Hoel.
With such a lineup, Team Engcon will certainly be one of the leading teams this season!
They hunt podiums… and more!
Team Kaffebryggeriet, from Norway, got used to standing on the podium last summer, starting with Oda Nerdrum, the team's sole female representative, who secured third place in the overall ranking!
The men also performed excellently, as Magnus Vesterheim achieved a magnificent third place at the BLINK Classics, just ahead of Stian Berg, his former teammate who has now bid farewell to Team Kaffebryggeriet.
Vetle Thyli, the team's manager and athlete, has recruited Frederik Helgestad, who seems very interested in the green sprinter jersey, and Simen Bratberg Ramsad, in order to give themselves every chance of maintaining the magnificent third place in the hard-fought team ranking they achieved in 2022.
Another team to keep an eye on!
Team Synnfjell, team spirit
Team Synnfjell was created in 2014 in Norway with the aim of giving young talents the opportunity to progress in long-distance skiing.
Their team spirit and unwavering determination allowed them to reach second place in the World Rollerski Week last season. The goal of this virtual competition was to accumulate as many kilometers as possible on roller skis.
Team Synnfjell collected over 4,000 km in one week!
Team Synnfjell riders for this season:
Karen Amalie Nordseth
Per Ingvar Tollehaug
Henning Lie
Jonas Bergli
Sigurd Sollien Hulbak
Check out our page TEAMS to get more informations.