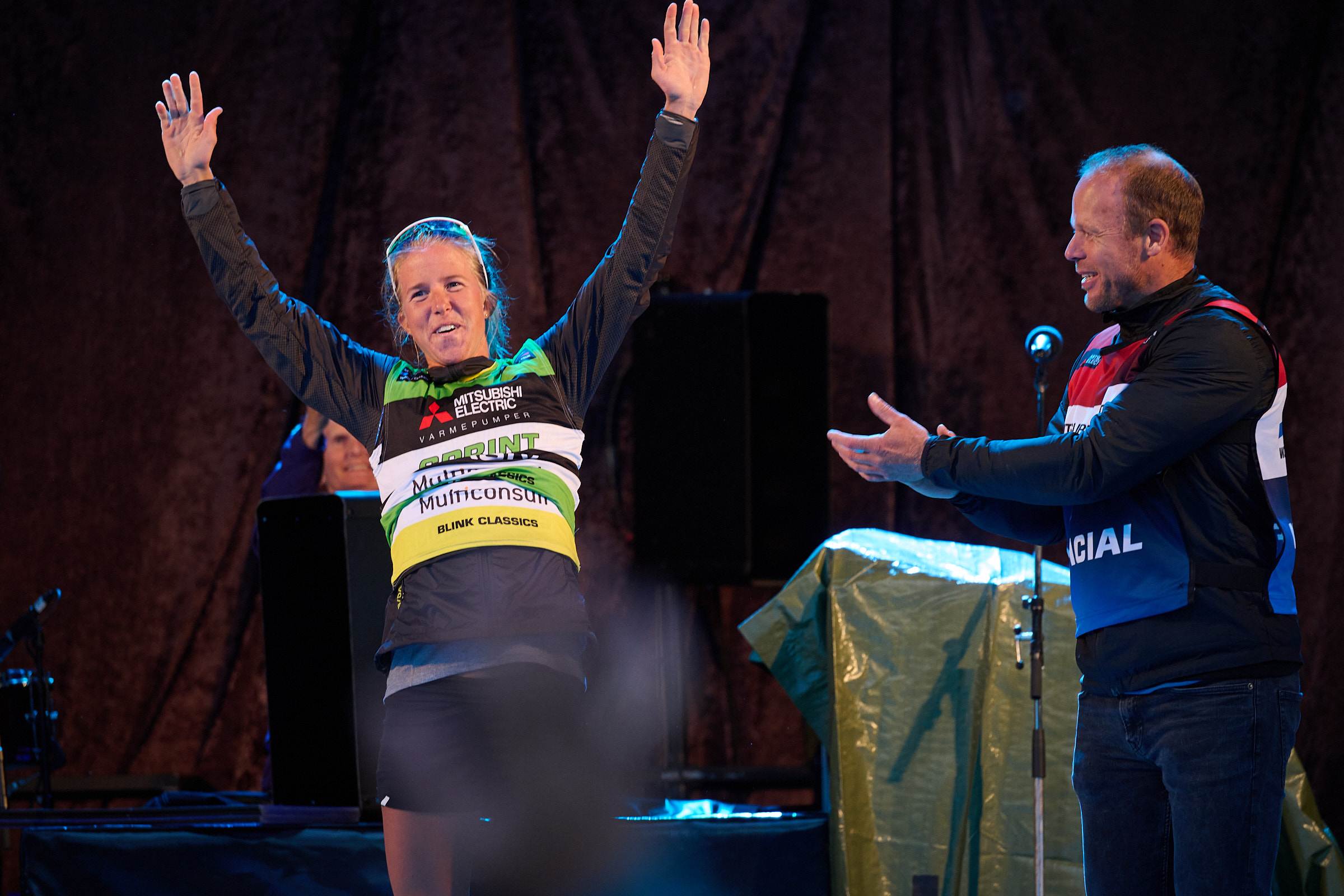 For those who missed last season of Mitsubishi Electric World Classic Tour, here is a cath-up session.
After a hardly disputed battle throughout all the summer some athletes managed to stand out from the rest and wear a distinctive bib, which is synonymous with leadership in a standing.
 Slind, the yellow tornado
Astrid Øyre Slind (Team Aaker Daehlie) took the yellow bib after the first race of the Season and she didn't let it go until the end, even if she missed the final stage in Trollhättan. With two wins and two second places, no one threatened her.
She also took the green bib the green jersey of best sprinter.
This winter she confirmed her shape by winning 5 of the biggest long-distance races and by taking a bronze medal on the skiathlon and a gold medal on the relay during the World Championship in Planica. She can do it all!
The ardor of youth
On the men's side, the battle was very tough between Amund Riege (Team Rammuden) and Max Novak (Team Aker Daehlie) until the very end.
Novak didn't have much to reproach himself for, winning two stages, but that wasn't enough against Riege's consistency who won the yellow jersey and became the champion of Season VI!
Being still in the youth category, he won the pink jersey at the same time.
This winter, he caught his first podium in the Ski Classics series and end up with the pink jersey.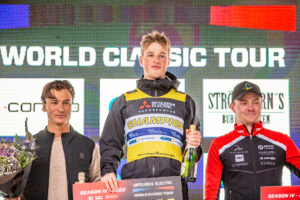 Buskqvist and Ribom also finished with a distinctive bib
Alfred Busqkvist from Team Rammuden had a goal, and he reached it! He aimed early in the season for the green number of the best sprinter and at the end, he got it.
Emma Ribom, from the Swedish National Team was very efficient. By participating only in Alliansloppet and by winning the race, she took the pink jersey of best young rider.
Team Aker Daehlie, a successful birth
For it's first year of existence, Team Aker Daehlie managed to win the Team standing of Season VI. They gathered some of the best long-distance skiers in the world, both men and women and it paid off. Let's see if another Team will beat then this year!
Will our champions from last year manage to keep their titles and defend their coveted jerseys? That question will be answered next August on Mitsubishi Electric World Classic Tour Season VII!
All the standings can be found here.
Pictures: BLINK / Trollhättan Action Week