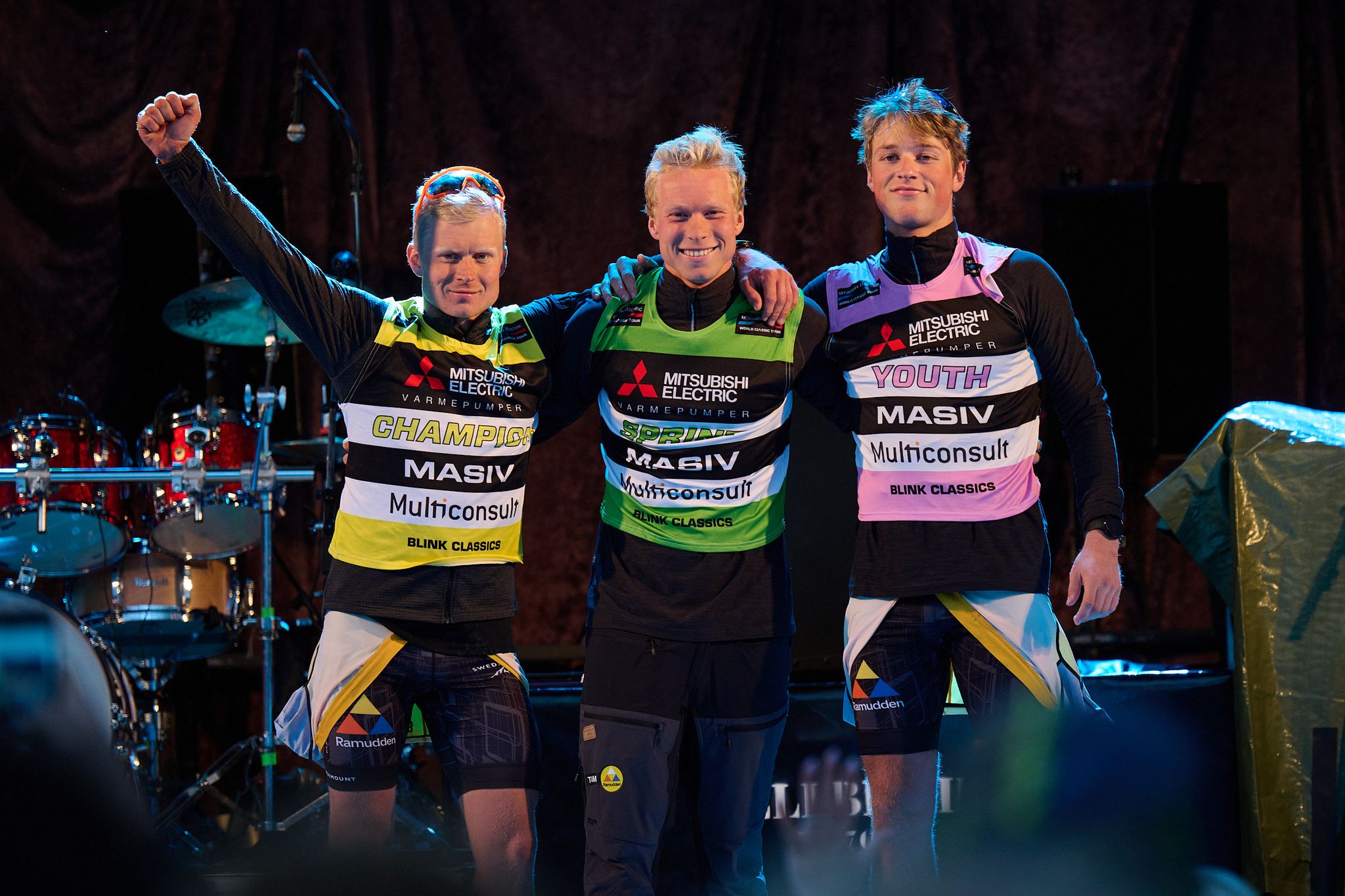 After two crazy stages (Lysebotn opp Double Poling and Blink Classics) during BLINK22, the Mitsubishi Electric World Classic Tour distinctive bibs have changed hands.
Let's see who are the new leaders!
Slind keep it, Eklöf took it from Taugbøl
In the Champion competition, Astrid Øyre Slind (Team Aker Dæhlie) strengthened its lead even if she didn't win Blink Classics. The victory went to an amazing Linn Sömskar (Team Engcon) who is now second in the race to the yellow Jersey. Anikken Gjerde Alnæs (Team Ragde Charge) is taking the third place.
On the men's side, Johannes Eklöf (Team Ramudden) showed a great regularity on each stage and took the Champion bib from Håvard Solås Taugbøl's shoulders who is now third in the Champion competition. Between them we find Johan Hoel, author of a superb victory in Lysebotn Opp Double Poling.
Buskqvist's tour de force, Slind threatened
What an exploit from Alfred Buskqvist (Team Ramudden) who scored 70 sprint points on Blink Classics, taking the lead on the sprint competition! He is now 60 points ahead from his closest opponnent.
Astrid Øyre Slind is still have a comfortable lead in the women's Sprint competition, but a new opponnent in the person of Linn Sömskar is getting closer. Sömskar won the two sprints on Blink Classics and if she keeps going like that, she could take the green jersey in Trollhättan!
Riege slightly ahead, Jonhsen still in pink
In the women's Youth competition, Elena Rise Jonhsen is still wearing the pink jersey but a lot of new opponnents scored points at BLINK22, and she will have to perform well in Trollhättan if she want to keep her bib.
Amund Riege (Team Ramudden) is only five little points ahaead from Max Novak in the Youth competition! Nothing is done for the moment and we will have to want until the final stage to know who will win the competition.
Team Aker Dæhlie leading the Team standing
All the Mitsubishi Electric World Classic Tour Pro Teams are now in competition and it's Team Aker Dæhlie, the new pro Team from Norway, who is leading the competition. The second place is held by Team Ramudden which is 71 points away from the fisrt place. The great performance of Magnus Vesterheim (3rd) and Stain Berg (4th) at Blink Classics brings Team Kaffebryggeriet the third place of the team standings.
Things will certainly change during stage 3 and 4 at Trollhättan Action Week with two exiting race: Alliansloppet 48km (August 27th) and 15km Individual start (August 28th).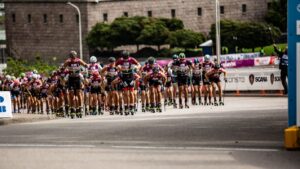 To check all the current stadings, go to the STANDINGS page.
To learn more about Trollhättan Action Week, go to the EVENT page or to Trollhättan Action Week WEBSITE.
Picture: BLINK / Hans Lie / Trollhättan Action Week